Simvacy was designed from the ground
up with security and privacy in mind.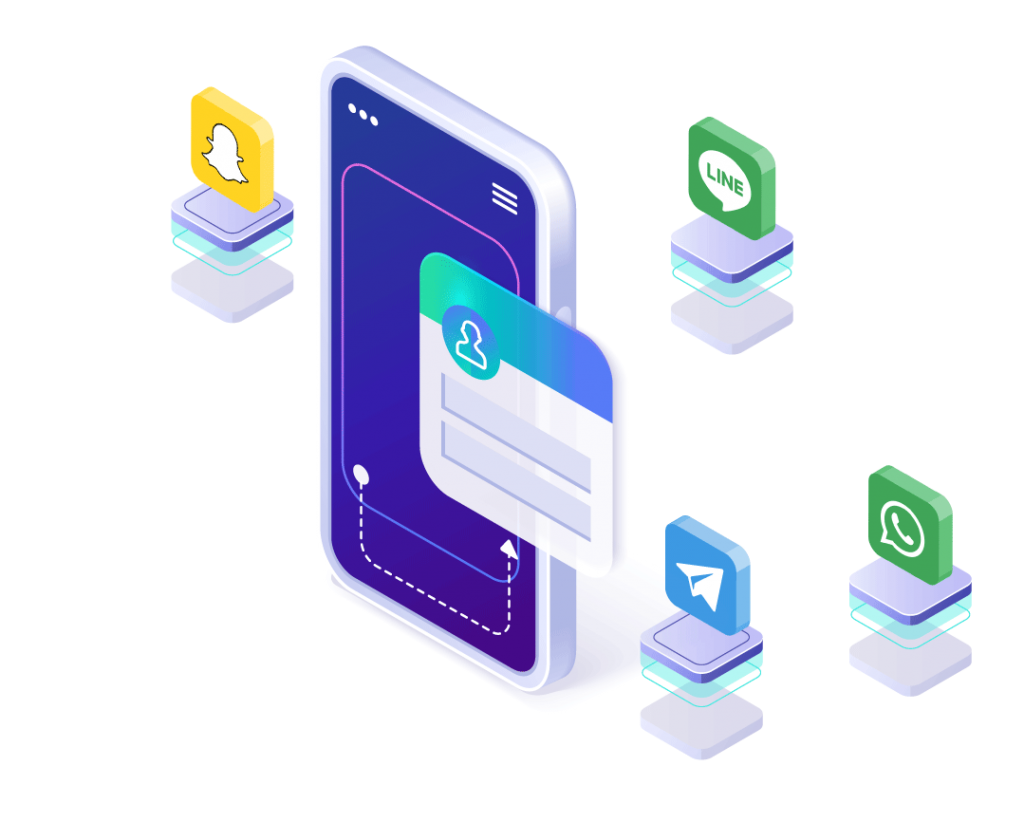 Our mission is to help people without digital backgrounds feel empowered and restore their privacy.
The number one problem with all social messaging apps is their need for a mobile number to use the app.
Unwittingly and seemingly without much alternative, we share our mobile numbers often freely, without concern for our privacy. With practically every fragment of our lives now available online, the need to be responsible with our digital footprint is increasingly critical to our personal security.
Simvacy's ongoing mission is to help people regain control of their mobile identity. Everything about Simvacy was designed and built with security in mind.
We are a bootstrapped team; driven by our mission to help people without digital backgrounds strengthen and sustain their privacy in an ever-shifting landscape.
No offence, but we're not interested in you. We only ask for an email address for service updates, and you can also pay in crypto. Oh, and just to mention, we can't read your messages or listen to your calls.
Our numbers and servers are encrypted and tested regularly by independent auditors. Simvacy performs penetration tests and engages independent third-party entities.
Security and privacy protection?
Messaging apps are vulnerable!
Cybercriminals are targeting the mobile channel more aggressively than ever before, and app developers must take a proactive approach to app security to combat this new aggression. The number of mobile malware attacking users of mobile devices is increasing rapidly each year. 
Even Signal, the relative newcomer in the messenger app space, is far from perfect. Whilst it purports to be a privacy beacon amongst more shadowy messengers, Signal still requires users to disclose personally identifiable information, notably your personal phone number. The fact that Signal, being a US-based IT service provider, is subject to the CLOUD Act only makes this privacy shortfall worse. 
With two billion global active users, WhatsApp is the most popular instant messenger. However, its widely accepted weak privacy protection, which results from the service's business model, exposes too many avoidable risks.
Facebook, the owner of WhatsApp, generates its revenue simply by selling targeted advertisements. Therefore, the more data it has, the more it has to sell, and the more "value" they add to other corporations who want to use it – all at your expense. It will come as no surprise, WhatsApp cannot be used without disclosing personally identifiable information.
Telegram entered the messenger market four years after WhatsApp, way back in 2013. It neatly positioned itself and still does, as the privacy messenger because corporate interests do not influence it. But it's a myth to say it's a safe and secure messenger. Telegram's technology stack and servers rely on cloud-based solutions spread over multiple different locations to prevent service interruptions by state authorities. 
This is no doubt welcomed, but it still leaves your messages permanently stored on its server, where they could, in theory, be read by the service provider at any time. And we come back to the number one problem with all messenger apps; they need your personal mobile number to use it.